Journal Jam & Java (JJ&J)
Since our first JJ&J in July 2017, friends of WOW have hosted more than 20 home gatherings and have contributed $50,000+ to WOW ministries through journal purchases and donations. Those monetary gifts have allowed WOW to exceed our fundraising goal for Broken Chains Ministry, install the initial water station in Mexico's Yucatan Peninsula and support other humanitarian efforts in The Chapel's global outreach countries. As of January 2019, WOW's attention is on a Harvest for the Cities. Journal sales will provide life and livelihood for the unborn through teenage years in Akron, Green, Wadsworth, Kenmore and Cuyahoga Falls.
To learn more about hosting or attending a Journal Jam & Java, click HERE.
The Very Special Purse Party V – Windows on the World
On Thursday, October 4, thanks to the generous support of Guy's Party Center, WOW hosted its fifth Very Special Purse Party, Windows on the World. The open-hearted, open-handed generosity of so many guests and friends allowed five countries to be abundantly blessed:
In Cambodia, Asia's Hope's BB11 and BB12 Family Homes are receiving a van.

In India, villages are receiving bore wells and water wheels.

In Mozambique, a new church is receiving a playground.

In Vietnam, pastors' families are receiving cows as an income source.

In the Yucatan Peninsula of Mexico, the village of Ichmul has its much-needed water station.
To read more about this beautiful event, please click HERE to read our annual newsletter, Sew and Sow.
Hand-up Hammock Family Hiking Event
Guests big and small, including a furry friend, enjoyed a fabulous fall afternoon at the Hand-Up Hammock Family Hiking Event on Sunday, September 17.
One hundred percent of the proceeds from each hammock purchase will go into a seed fund to establish a microenterprise for the women of the Yucatan peninsula in Mexico.
VERY SPECIAL PURSE PARTY IV
"'The spirit of Christ is the spirit of missions. The nearer we get to Him, the more intensely missionary we become.' -- Henry Martyn.
Yet again, WOW is awestruck by the grace of our God and the missionary hearts of our friends! Thanks to their generosity, the Very Special Purse Party IV generated the greatest single-evening total in WOW's five-year history. God bless those of you who are providing hope to the children of Cambodia! Donations for the Cambodian family home continue to come in following the event. We are deeply humbled! You can join WOW in helping Asia's Hope shine Light into darkness. Send us an e-mail at wow@thechapel.life to request details."
"A Look Back and a Launching"
WOW's 5th Anniversary Celebration and Fundraising Event
On Friday, February 5, 2016, more than 100 guests joined WOW – Women for Oppressed Women, at our fifth anniversary celebration dinner, held at the beautiful Guy's Party Center. For five years, by God's goodness and with the support of our Friends, WOW has encouraged the spiritual growth of the people of Mozambique and extended mercy through two agricultural microenterprises. The dinner was not only our opportunity to celebrate what God has done thus far, but also to join Him in His new work --establishing a church near the Mohambe Agriculture Field.
Our guests responded to God's invitation enthusiastically and generously! Monetary gifts totaling $15,000 – exactly what was needed – were donated to the new church. To Him be the glory!
OPPORTUNITEA
On Saturday, October 24, 2015, many guests came together at The Chapel for this special event. Take a look at the pictures!
VERY SPECIAL PURSE PARTY III
On Friday, November 7, 2014, 400 guests gathered again at the beautiful Guy's Party Center for the Very Special Purse Party III. While the event was hosted and planned by WOW – Women for Oppressed Women, it was the generosity of our guests and purse donors that allowed more than $30,000 to be raised in one evening! All of those funds, combined with the gifts of private donors, enabled WOW to provide a total of $90,000 to seven ministries in Greater Akron who serve the poor and oppressed.
From the depths of hearts, the Board of WOW offers our gratitude to each of you who played a role in this year's event. Working hard as a team, as Paul describes in Acts 20, you helped the weak and experienced the truth of Jesus – that it truly is more blessed to give than to receive.
WOW Hosts a Thanksgiving OpportuniTEA
On Saturday, November 30, 2013, WOW hosted a Thanksgiving Weekend OpportuniTEA at The Root Café in Cuyahoga Falls. The purpose of the TEA was to bring women together to update them on the Very Special Purse Party II and to provide a status report on the agricultural microenterprise in Mozambique, as well as the four local ministries that WOW supported through Purse Party proceeds.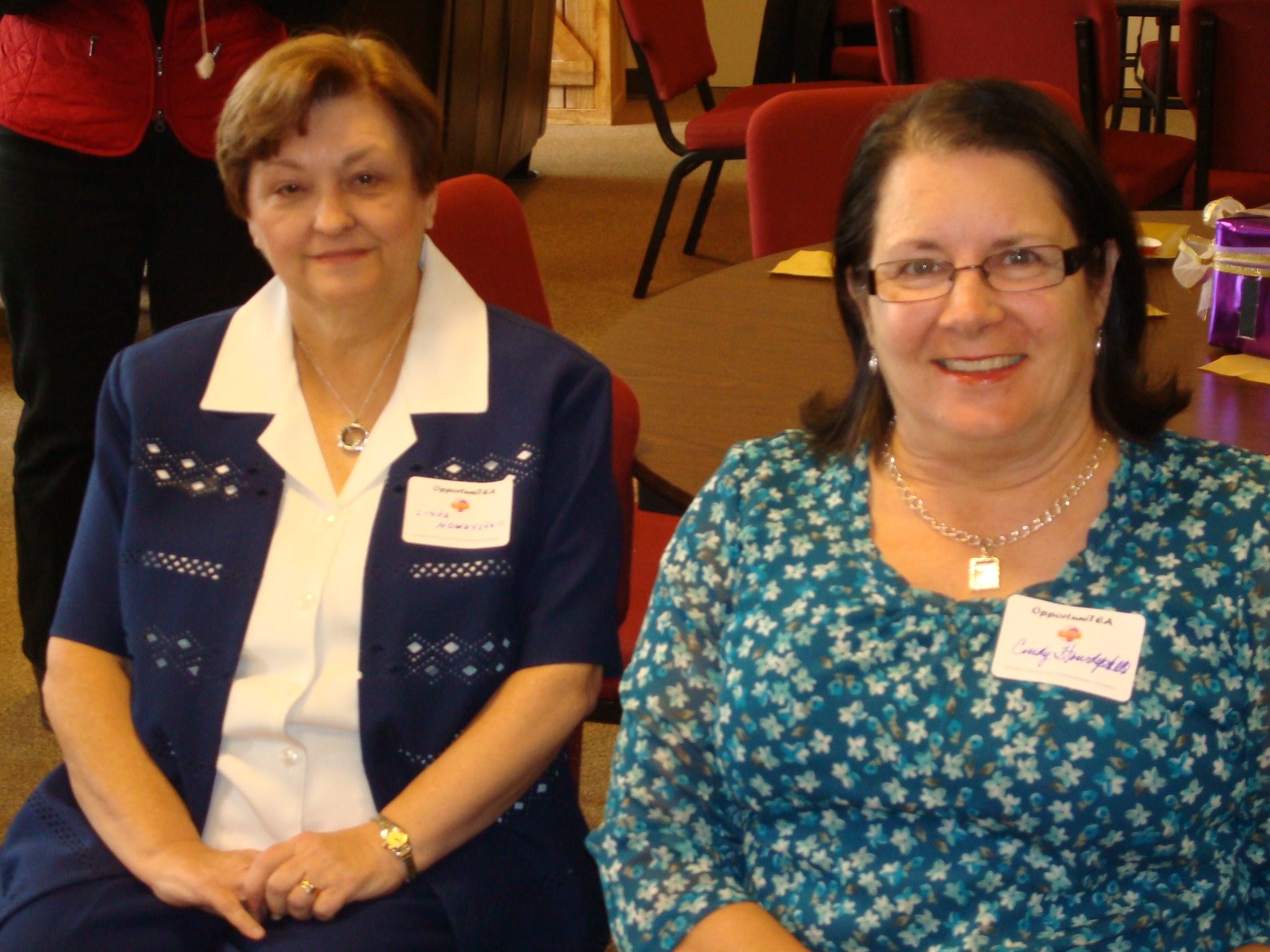 VERY SPECIAL PURSE PARTY II
On Saturday, April 13, 2013, Guy's Party Center once again opened its doors to WOW – Women for Oppressed Women, in order to host The Very Special Purse Party II. Could a second purse party really be as successful as the first – which raised $60,000 for the women of Mozambique? The friends of WOW answered with a resounding, "Yes!" From amazing advisors and volunteers, to dramatically generous donors and the greatest of guests, Guy's Party Center overflowed with openhandedness that surpassed the kindness of 2011! More than $23,000 was raised at this year's event alone. Combined with ticket sales and private donations, The Very Special Purse Party II generated enough donations to launch a second agricultural microenterprise – this time in the village of Mucalawane – and to expand efforts on the sewing microenterprise in Chaimite. The event also allowed WOW to help four local ministries serving oppressed women and families right here in Akron, OH.
This success could not have been possible without YOU and the superintendence of our Lord and Savior Jesus Christ. To Him be all glory!
OPPORTUNI-TEA
On Saturday, December 8, 2012, more than 230 women and men gathered at Quaker Station in downtown Akron to participate in the OpportuniTEA. The OpportuniTEA was presented by WOW – Women for Oppressed Women, at Christmas-time, but definitely not in the typical Christmas tradition. This special event highlighted the urgent needs of oppressed women around the globe and gave women the opportunity to celebrate giving for a greater good.
"The season of giving was upon us," said Kathie Brown, WOW co-founder. "Traditionally we give gifts of love to family, friends and close acquaintances. But this was a chance to give to the 'voiceless' – those of God's creation who are oppressed by bondage to tyrannical societies or by the tyranny of generational sin. The OpportuniTEA was WOW's way of highlighting how we can help those souls – at Christmas and year-round. We wanted to show women how to take the opportunity."
International missionary Paula Ley and an entire group of ladies shared the personal, real-life stories of women to whom they have ministered -- broken souls living around the world and right here in Akron, Ohio. Their stories had an impact, and oppressed women in Mozambique and India are reaping the benefits of thousands of dollars in contributions. Moreover, women from Northeast Ohio were energized and encouraged to reach out and touch a life – in their own back yard and around the globe.
The Very Special Purse Party
On October 15, 2011, after five months of praying, dreaming, planning and working, WOW – Women for Oppressed Women hosted its first-ever Very Special Purse Party. Guy's Party Center in Akron, Ohio blossomed as a beautiful venue for a glorious event! And by the grace of God, $60,000 was raised for an agricultural microenterprise to help the people of Mozambique! Who would have known that this party would be just the beginning of what is now a network of hearts pursuing life and livelihood for the poor and oppressed across the globe and right in Akron's own backyard.